Family Fun Throughout the Summer 👨‍👩‍👧‍👦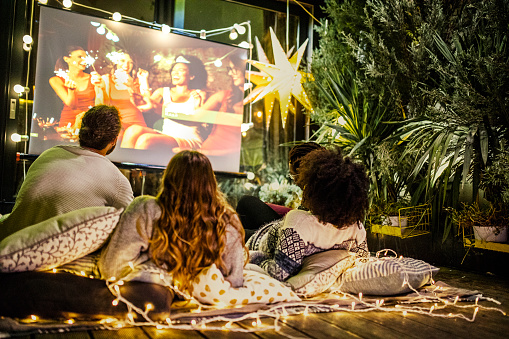 Are you looking to take your movie-watching experience to the next level? Why not consider an outdoor home theater installation? With the right equipment and set-up, you can enjoy your favorite films under the stars in the comfort of your own backyard.
To get started, you'll need a few key components. First, a high-quality projector is essential. Look for one with a high resolution and brightness level, so that you can see the picture clearly even in the dark. You'll also need a screen to display the image on. There are many options available, from inflatable screens to more permanent structures.
Next, consider your sound system. You'll want to invest in speakers that can withstand the outdoor elements, and provide clear, powerful sound. A soundbar or surround sound system can help create a true cinematic experience.
Finally, don't forget about seating and lighting. Comfortable chairs or a cozy outdoor sofa can make all the difference when settling in for a movie. And, adding some string lights or outdoor lamps can create a warm and inviting ambiance.
With these components in place, you can create a one-of-a-kind outdoor home theater that will impress all your friends and family. At Ultimate Sound & Installations we specialize in professional indoor/outdoor home theater installations. We assist clients with equipment selection, planning, sizing & quality installation services.
Please be sure to visit: https://ultisound.com/portfolio/residential/ for a look at our residential projects.