Smart Solutions for your business
At Ultimate Sound & Installations, we provide audio video solutions to suit a number of corporate applications.
With the expertise and latest technology we provide, you are sure to find a solution to best fit your needs and budget! We offer screens, projectors, speakers, and TVs that are perfect for presentations and video conferences. With their crystal clear sound quality and high-resolution images, you'll understand the difference an Ultimate Sound system makes! Our products are easy to use, but we also offer maintenance for all of our equipment so you'll always have a product you can rely on.
Our process makes your entire experience as effective and efficient as possible from start to finish.
Integrated Building Control
Ultimate Sound & Installations has building automation solutions for you and your business. Now you can have control over your business in more ways than before with an easy-to-use interface. With our team of technicians, we can give you control of your whole building, including elements such as lighting, environmental systems, security systems, and audio/video. Our smart systems will also allow you to change settings on your smartphone, tablet, or pc so that you are in control of your business from anywhere in the world. Call Ultimate Sound & Installations today to experience total control at your fingertips!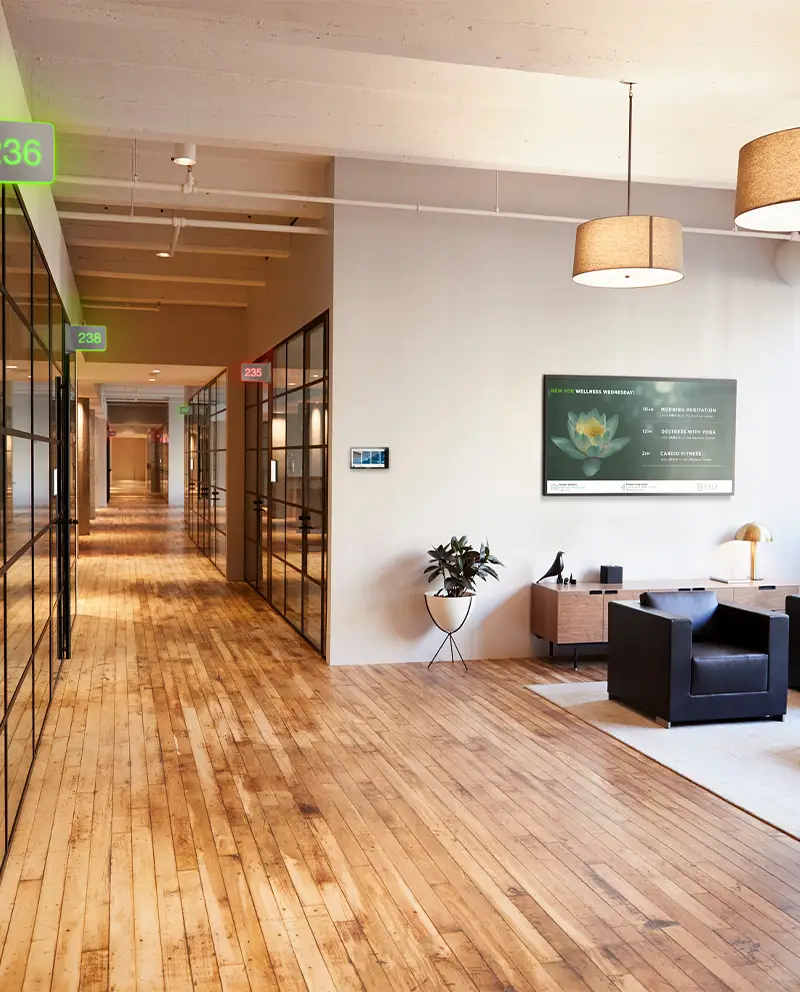 At Ultimate Sound & Installations, we are able to transform all of your meetings with state-of-the-art conference rooms. We offer a large variety of systems and equipment that will turn your conference room into a place of professionalism and focus. We offer a large assortment of air conditioning, projectors, audio/video systems, and lighting control systems so that you can find the perfect fit for your business. We have learned that what our customers appreciate most is that we take into account the time-sensitive nature of your projects given your company's daily operations. We work quickly and efficiently to make the process as smooth as possible.
There is nothing that brings customers back to restaurants again and again quite like the right atmosphere. At Ultimate Sound & Installations, we specialize in giving your restaurant or bar the perfect combination of lighting, music, and temperature to create an ambiance worth remembering! With an all-in-one control system set lighting for the right mood, play music to set the tone, adjust the room temperature for comfort or make sure you have all the important games covered on multiple screens. Whether you have yet to open your doors, or you just want to give your place a makeover, Ultimate Sound & Installations will install your systems seamlessly. Our highly trained team of technicians pride themselves on their quick and efficient work so that your restaurant can continue functioning at its best.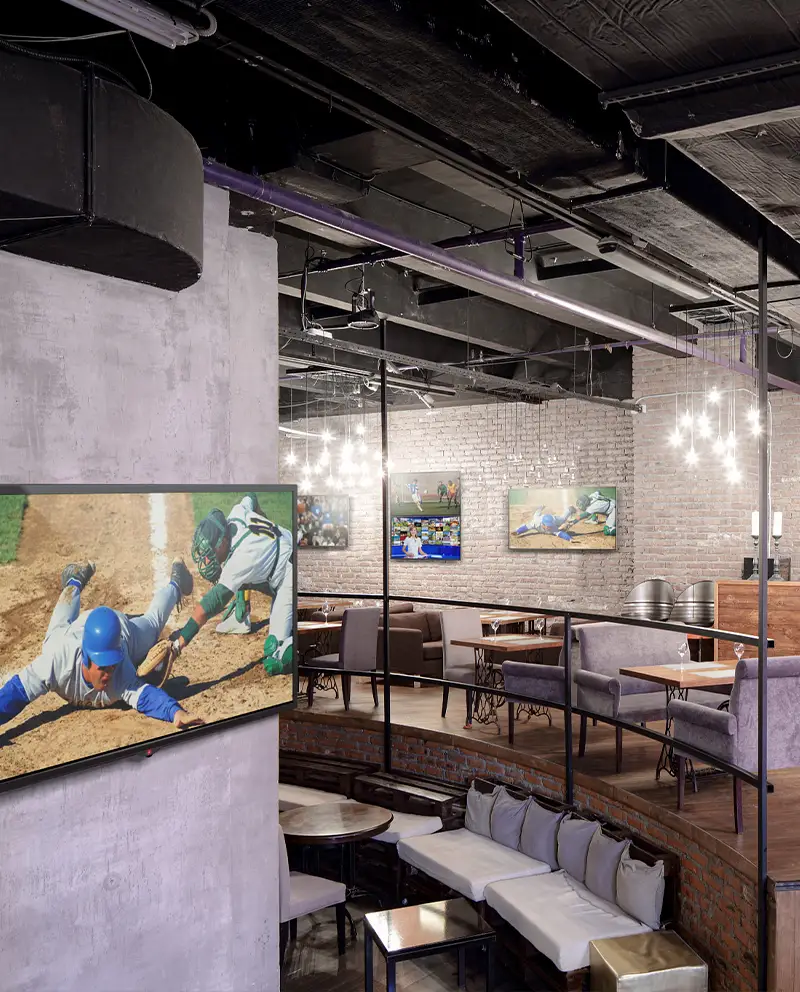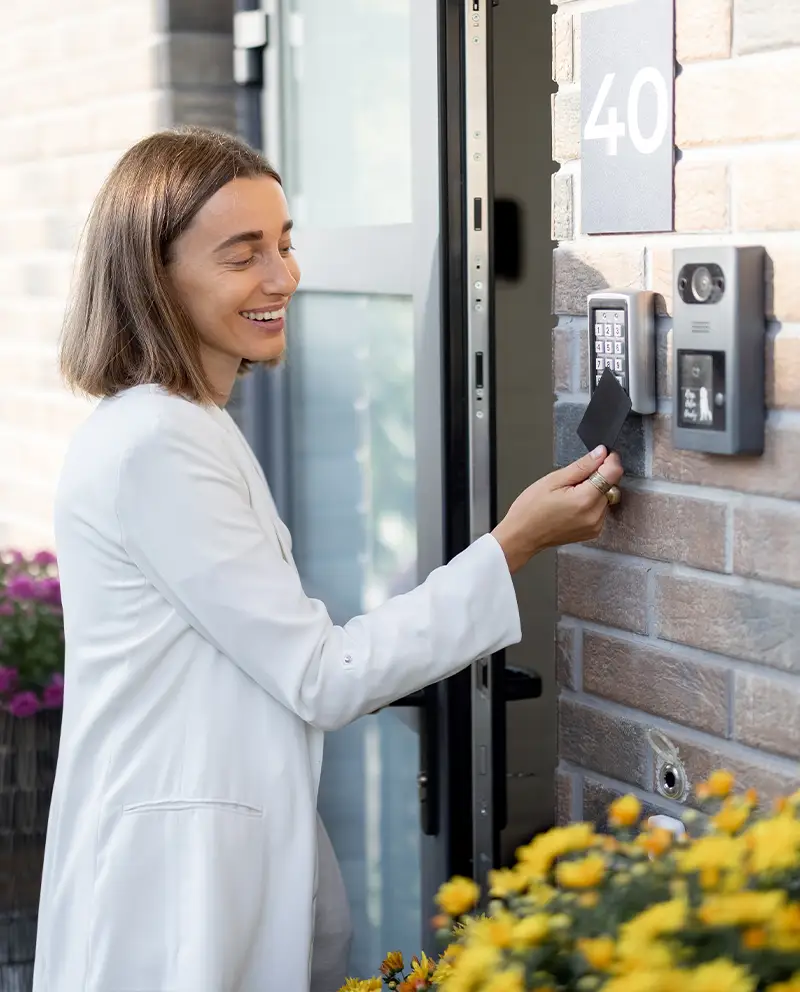 We understand the importance of keeping one's property safe and secure. One of the best ways to maintain a level of control entry to your property whether it be your office or another building is an access control system. In addition to a security system, access control provides a second layer of security and control. Many access control systems feature multiple user codes, cameras, crystal clear communications, and auto-lock doors. Integrate your access control system with an automation system to remotely open and close the property gate or door entry.
The world is working faster than it used to and your business needs to keep up. At Ultimate Sound & Installations, we offer structured wiring solutions to move your business into the fast lane. Ultimate Sound & Installations installation services include wiring for systems like security, access control, CCTV surveillance, audio/video, phone, and networking. You can relax knowing that all your rooms will never be short of a network, phone, audio, or video outlet. Structural wiring is the best solution for guaranteeing that your business keeps up with the ever-changing technologies of our times. Our team of highly trained technicians can seamlessly install all of your cabling leaving your business looking professional, wire-free, and future ready.